Bring Along the Family Dog
By Yuba Bikes
24 May, 2020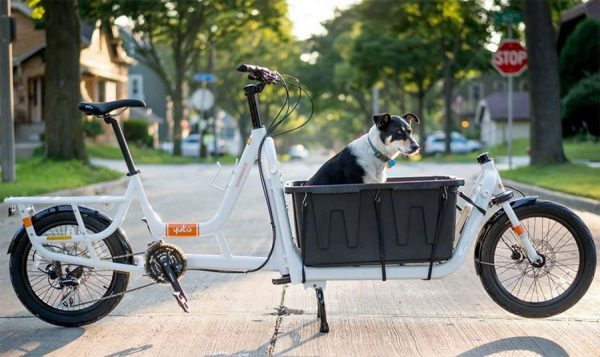 The dog is part of the family, they ride in the car, accompany you to the park; they even sleep next to you in your bed. So why leave Fido at home when the family heads out on a bike ride? We got crafty and came up with some pretty clever ways to safely carry your dog by cargo bike. Below are just a few options to try out with your furry friend.
---
Up Close & Personal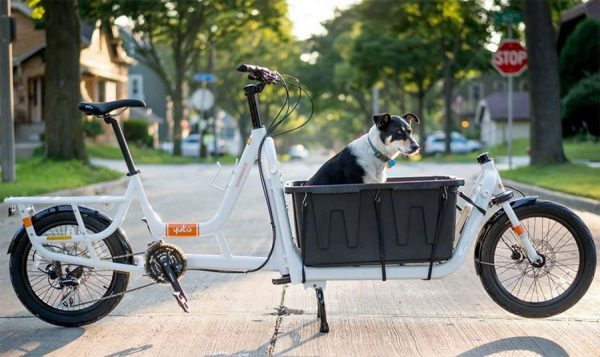 The Bread Basket is the perfect little nest for cats, dogs, frogs or hedgehogs. You can keep an eye on your pet and they get a great view of the road.
The Bread Basket is 19x14x6 inches and has a carrying capacity of 50 lbs. Crazy, right? Nope. You can put a full grown pit bull in that basket, no problem, as long as everyone behaves.
---
The Sidecar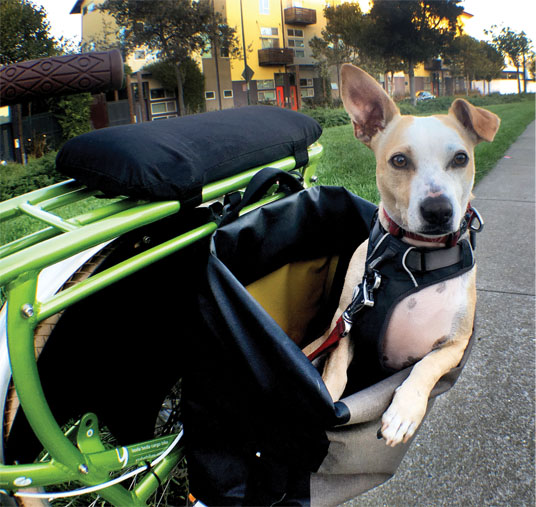 The Baguette V2 cargo bag is an excellent sidecar for your pooch. This cargo bag can hold up to 10 gallons/22lbs. of goodies or one medium-ish size dog.
Secure the Baguette to the side of a Yuba Boda Boda or Yuba Mundo cargo bike and you and Fido are off on an adventure together, side by side.
Why bot add a second dog, a couple of kids, a surf board and some groceries while you're at it.
---
Party On The Rear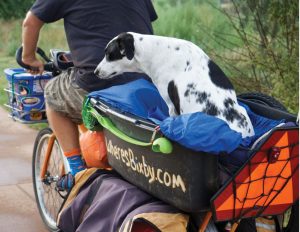 The good ol' rear rack of your Yuba cargo bike is the perfect place for your pup. Our rear racks can carry a large load, even your 160 lb. Great Dane can come along. With a pair of sturdy running boards you can get crafty with boxes, milk crates or plastic bins to keep them in their place while on the road.
The Spicy Curry electric cargo bike, in our opinion, is the best bike we make for bringing along your furry friends due to the bike's low center of gravity and the 2×2 carrying platform, which is wide and inviting for your precious cargo.